Future Supercars
The latest concepts and rumors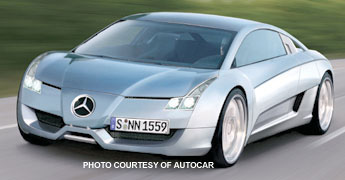 McLaren P8
Shown here is a project McLaren was working on with Mercedes, known as the "P8." Partner Mercedes-Benz opted to drop out of the supercar project, leaving McLaren to develop the P8 alone..
The carbon-fiber supercar will have a mid-engine AMG 6.3-liter V8 producing around 500 bhp and 440 lb-ft. of torque. The McLaren P8 will run around $200,000.
Source: Autocar

Lamborghini Lagartijo
Lamborghini is working on a 2+2 seater called the Lagartijo reminiscent of the 1960s Espada. The Lagartijo is expected to be driven by a 620 bhp, 6.2-liter V-12 that delivers 511 lb-ft of torque. It may reach the market in 2009.
It shares its name with the famous matador who spared the life of the famed bull Murciélago. The car, if produced, may run around $300,000 USD.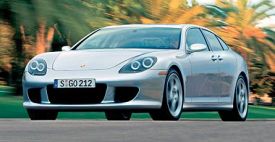 Porsche Panamera
Porsche may be adding another model to their line to be called the Panamera. The addition would be a four-door hatchback. Power would come from a 4.5-liter V-8. Two models may be developed: a 340 bhp and a turbocharged 450 bhp version.
Sources: Automobile Magazine and AutoWeek